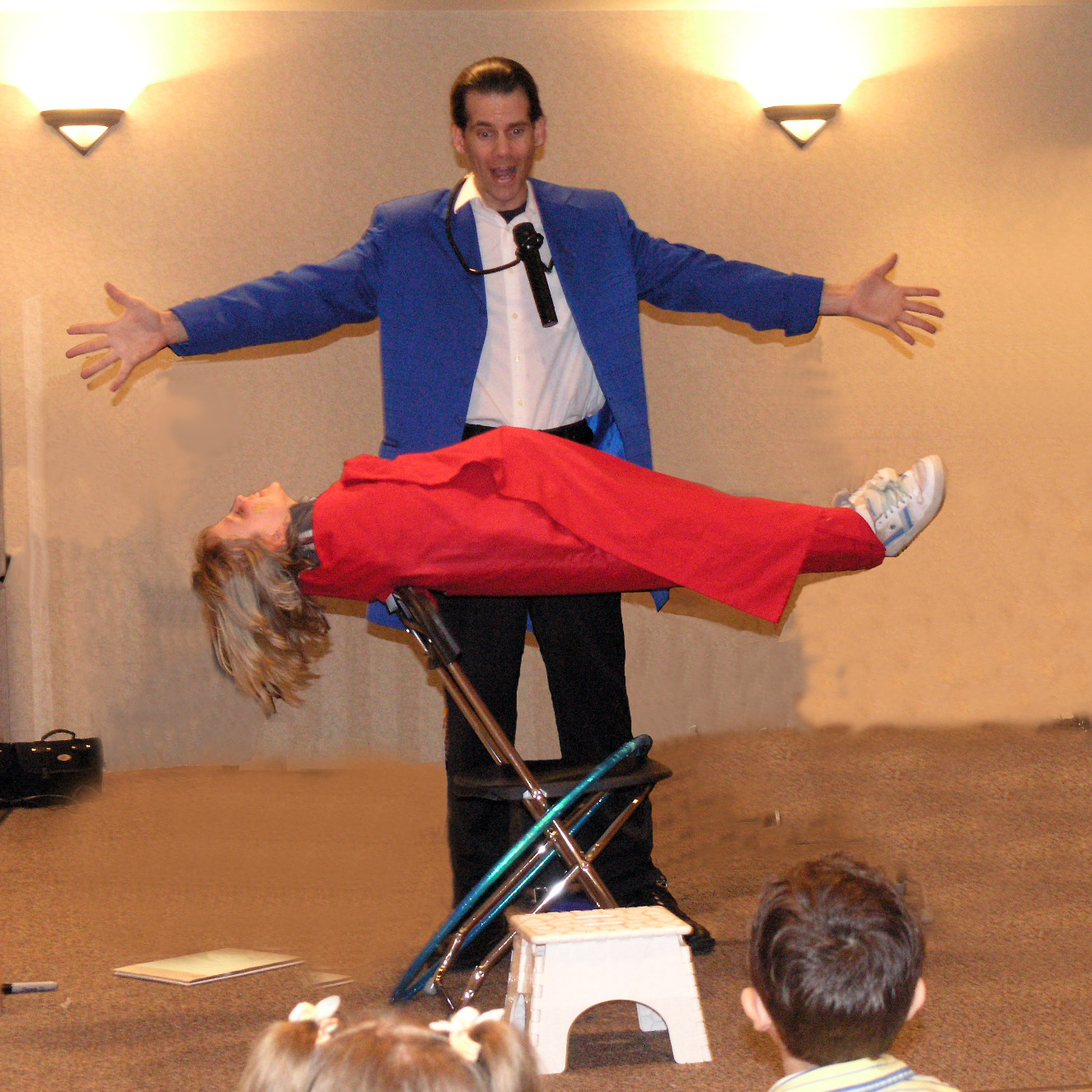 The Amazing Gary's Birthday Party Magic Show is not your ordinary children's magic show!
The Amazing Gary is not your ordinary children's magician! His "tricks" are not just for "kids". Gary's lifetime experience as a Chicago area magician, actor, and improvisational comedian gives him the skills to create a truly hilarious interactive comedy magic show that gets everyone (both children and adults) involved and laughing.

Invite Gary to appear at your next Chicago area birthday party or event. Watch as the "guest of honor", the birthday celebrant, whether child, teen or adult, helps perform some special magic tricks "on stage". Coins magically appear from thin air! A select playing card appears in the most unusual of places! Objects seem to come to life, appear and disappear right before everyone's eyes, sometimes even behind their backs!

The Amazing Gary performs his Top-Rated Birthday Party Magic Show for children, teens, and/or adults, in private homes, restaurants, party rooms, banquet halls, park district facilities and community centers, anywhere in the greater Chicago metropolitan area, from the city of Chicago, to all of the surrounding Illinois suburbs.

FUN for Audiences of ALL AGES!

Amazing Magic!
Hilarious Comedy!
Lots of Audience Participation!

The Birthday Celebrant FLOATS in Mid-Air!*




5 Star Rating

"Thank you so very much for the great magic show at Alexander's birthday."

"He had a great time and is already asking if you can come back for his next birthday!!!"

"The kids and parents really enjoyed your performance!"

- Christina S., Barrington, IL
click here to read more REVIEWS.