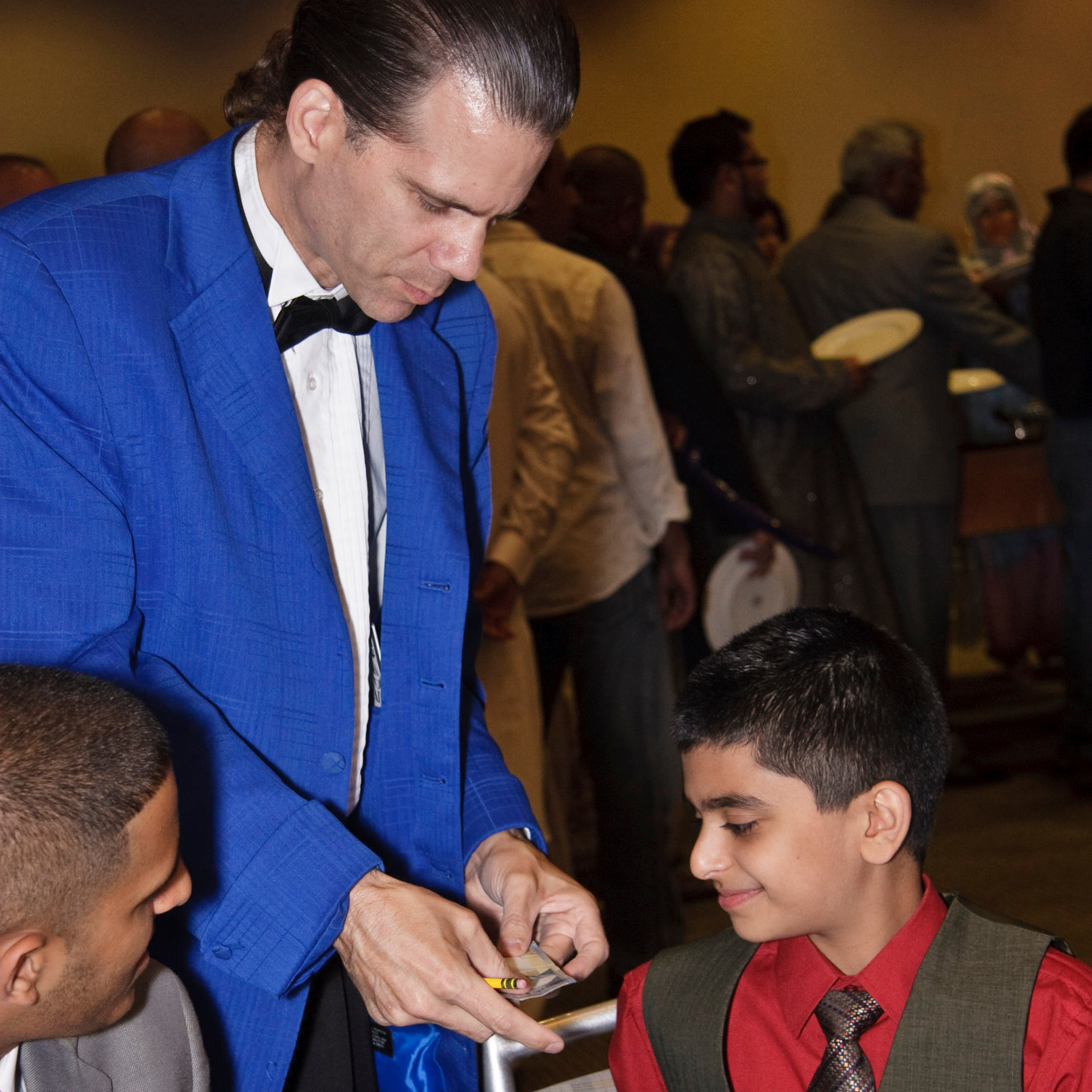 Close-Up/Walk-Around Magic is the perfect way to set the mood for your next Chicago area corporate event or private party, banquet or reception!

Chicago magician, The Amazing Gary, makes sure your guests start having fun right away as he works the crowd, "strolling" from one group of party guests to another. Your party guests are entertained with up-close and personal magic, a few people at a time, while they are seated or standing.

With special strolling/walk-around party magic for adults and children, Gary's close-up party magic is a unique blend of mystifying magic, clean comedy and audience participation that is guaranteed to entertain party guests of all ages.

Your party guests will be amazed as cards seem to come to life, objects appear and disappear, minds are read and a volunteer's missing diamond ring appears safely clipped to Gary's key ring. And when Gary asks you for the time, you can be sure he already has your watch in his pocket!
5 Star Rating
"Gary was a real crowd-pleaser. His magic was delightful."

"Gary had the crowd gathered around him throughout the evening. The great participatory tricks instantly loosened up our crowd and got them mingling."

"His sleight of hand had everyone in attendance mesmerized."

- Nicole Hannafan, Nature Museum Auxiliary Board



Note: A popular choice by many clients is to have Gary combine both AMAZING COMEDY MAGIC SHOW and CLOSE-UP/WALK-AROUND MAGIC. The close-up magic is the perfect "warm-up" for the magic show and allows Gary to meet and get acquainted with your guests.